Understanding Code-Compliant Integrated Ceiling Solutions
Using modern ceiling installation systems to meet design intent, IBC code requirements, and construction schedules
This course is no longer active
Sponsored by Armstrong Commercial Ceiling Solutions
The Effects of Value Engineering
An academic definition of value engineering refers to a systematic method of valuing a good or service by examining its function and the ratio of function to cost. Yet too often, value engineering means a focus on cost cutting alone and gives little thought to the long-term impacts and effects of the decision on the final built environment.
In ceilings, the impacts of value engineering often play out during construction by means of well-intentioned budget management that can, too often, lead to owner and occupant dissatisfaction due to poor aesthetics or reduced performance.
Tested Ceiling Systems Versus Non-tested Systems
Tested ceiling systems are engineered to perform according to IBC/ASTM standards. Ceilings are typically subject to seismic guidelines, as defined by IBC, and other requirements, such as FEMA 302 NEHRP Recommended Provisions for Seismic Regulations for New Buildings and Other Structures.
The performance of a suspended ceiling system is based on its specific combination of components and methods of installation. The purposes behind installation requirements for suspended ceilings are to both guarantee that suspension systems are strong enough to resist lateral forces imposed upon it without failing and to prevent border panels from falling from the ceiling plane.
Seismic performance during recent large California earthquakes prompted FEMA to address several concerns, including suspended ceiling performance during a seismic event. Research and tests demonstrated that current industry seismic standards (UBC Standard 25-2) were not adequate. To support individual panels around the perimeter, FEMA determined that the key to good seismic performance is a wider wall molding on all sides. This led to the International Building Code requirement for 2-inch wall molding on all sides. Some ceiling manufacturers have a special clip solution that maintains seismic code requirements of opposite wall ¾-inch clearance and necessary cross tee to main beam spacing with a preferred 7⁄8-inch wall molding. This solution eliminates the need for a 2-inch wall molding.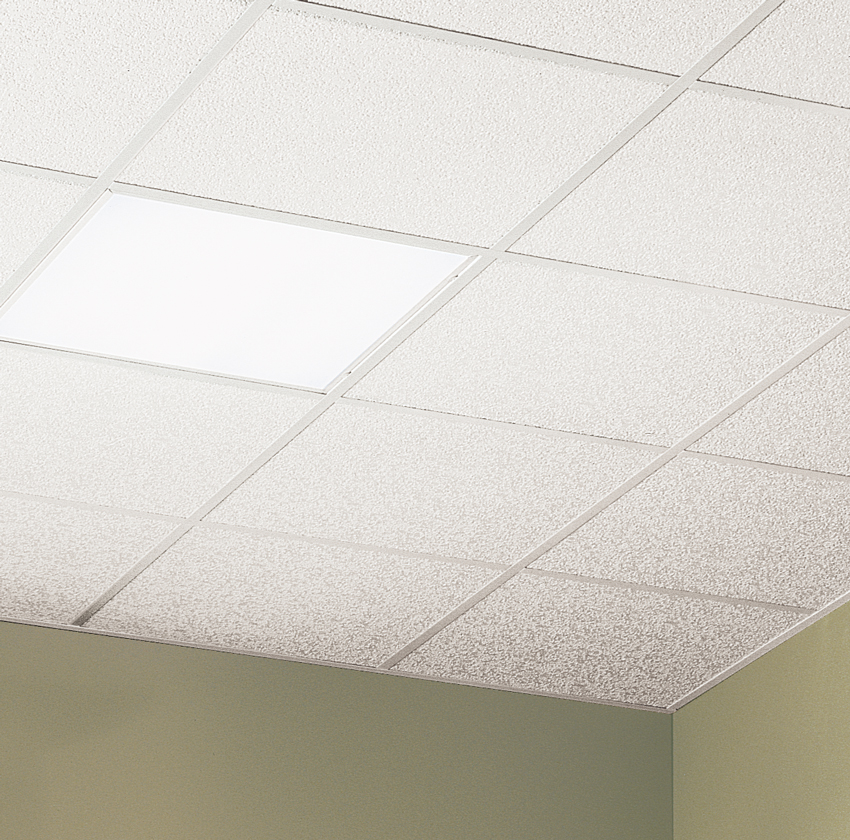 Photo courtesy of Armstrong Commercial Ceiling Solutions
Engineered seismic solution eliminates need for 2-inch wall molding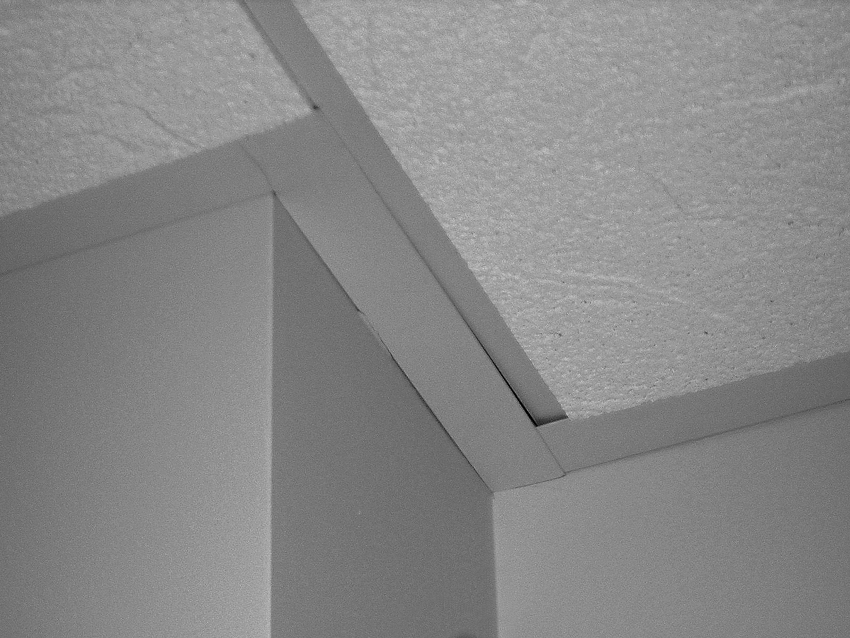 Photo courtesy of Armstrong Commercial Ceiling Solutions
2-inch wall molding required by IBC
Verifying that a ceiling is planned, drawn, created, and built precisely to specifications maintains the integrity of the entire system. If codes and requirements for a ceiling system are not discussed and planned for up front, not only will this delay construction schedules, but it could also lead to ceiling failure.
Originally published in Architectural Record
Notice