Create confidential spaces and take speech privacy to the next level
This course is no longer active
Learning Objectives:
Describe current construction practices that impact speech privacy, overall confidentiality, and enhance the health, safety, and welfare of building occupants.
Define and apply the specific acoustical measurements for speech privacy and confidentiality in closed-plan spaces, and understand how they impact occupant well-being.
Discuss how acoustical ceiling solutions can create balanced acoustical design that protects occupant confidentiality in a variety of applications.
Explain how new high-sound-blocking ceiling panels can be used to quickly and economically provide high levels of speech privacy and confidentiality to existing spaces, thus helping designers meet relevant health and safety standards.
Credits:
This course can be self-reported to the AIBC, as per their CE Guidelines.
This course is approved as a Structured Course
This course can be self-reported to the AANB, as per their CE Guidelines
Approved for structured learning
Approved for Core Learning
This course can be self-reported to the NLAA
Course may qualify for Learning Hours with NWTAA
Course eligible for OAA Learning Hours
This course is approved as a core course
This course can be self-reported for Learning Units to the Architectural Institute of British Columbia
The quality of a perceived indoor environment depends on several different factors, from lighting and thermal comfort to air quality and acoustics. Of these factors, acoustics often tends to be tricky to get right. Noise and sound transfer can be difficult to measure and challenging to control. In offices, for example, employees may notice that their workspace is too loud or that conversations are difficult to have, or, alternatively, that certain spaces are too quiet. In health-care facilities, noise affects both patients and staff, and good acoustical design is very important. The same holds true for schools, where noise may make it challenging for students to hear the teacher, which can impact both teaching and learning.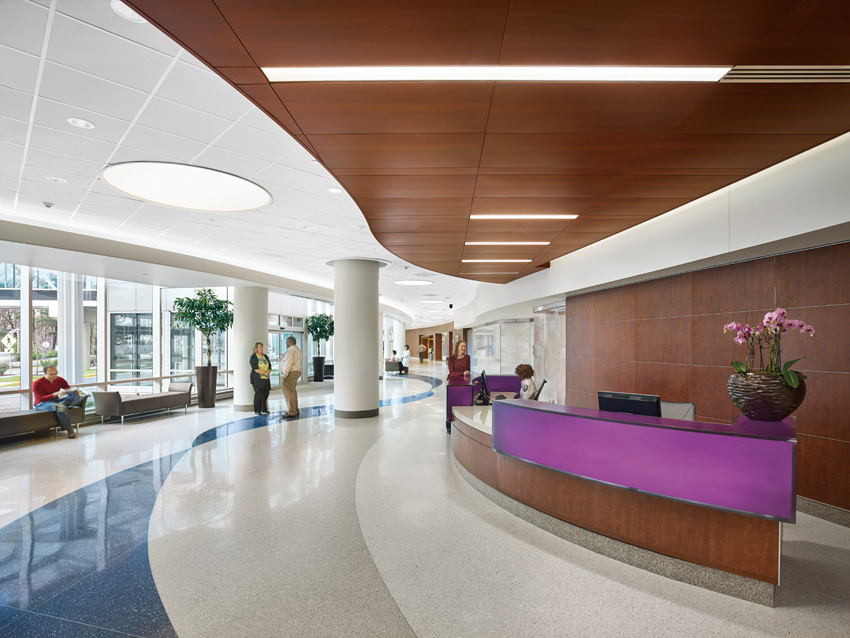 All photos courtesy of Armstrong Ceiling Solutions
Balanced acoustical design benefits building occupants.
Many indoor environments have acoustical complaints that extend beyond ambient noise or high noise levels, and instead focus on issues of confidentiality and speech privacy. In any space where confidential information is being shared—whether financial data, patient information, private office conversations, or student conversations with teachers—privacy is essential.
Increased awareness of products that promote confidentiality and speech privacy can help specifiers create balanced construction designs in their spaces, and in turn make those spaces happier, healthier, more productive environments for the building occupants.
Balanced Acoustical Design for Speech Privacy and Confidentiality
Acoustical performance can often be challenging to get right during construction. One reason for this is that sound reverberation and absorption levels of a room can change once furniture is placed in the space. Another reason is that sound levels can vary throughout the day as building occupants engage in different activities. For example, in an office environment with high sound absorption may be too quiet for private offices. However, if sound is not blocked or absorbed well, activities such as team meetings may lead to noise and voices carrying through the space and distracting other employees.
The acoustical setup of a space will affect how information is exchanged, whether in an office building, hospital or clinic, or school. In each of these environments, the transfer of information is important. If a listener cannot hear what the speaker is saying or has trouble processing that information because the space is too noisy, that is a problem.
But what about situations where unintended listeners can hear and understand conversations not meant for them? Or, if they cannot hear the full conversation, they can hear the tone of voices? Whether the information is personal or sensitive, confidentiality is an inherent requirement, especially in office, health-care, and education environments. Speech privacy, which is the ability to control verbal communication within a shared occupied space, is increasingly being recognized as a very important design priority in commercial spaces.
When people are concerned that they will be overheard, they may be less likely to share information, and that can be problematic. For situations like a workplace, medical facility, or school, people should feel comfortable to speak freely. Likewise, nearby occupants should be protected from hearing information not meant for them, especially if it is confidential.
Offices, health-care facilities, and schools are a few common indoor environments where speech privacy is important to the well-being of building occupants, and these spaces all vary in their unique design needs. For example, a commercial office may require an acoustical environment that provides employees with the quiet they need to concentrate and the speech privacy required to ensure they feel comfortable discussing private matters. Schools, on the other hand, may require a higher level of privacy to ensure that confidential subjects can be discussed without being overheard. Likewise, health-care facilities such as hospitals and clinics need acoustical design that ensures patient confidentiality to meet the Health Insurance Portability and Accountability Act (HIPAA) standards for verbal privacy. Finally, schools have acoustical design needs not only to buffer and absorb noise within and between classrooms but also to control noise in corridors and ensure quiet and privacy in administrative offices. In each case, the acoustical environment can impact the health, safety, and welfare of occupants.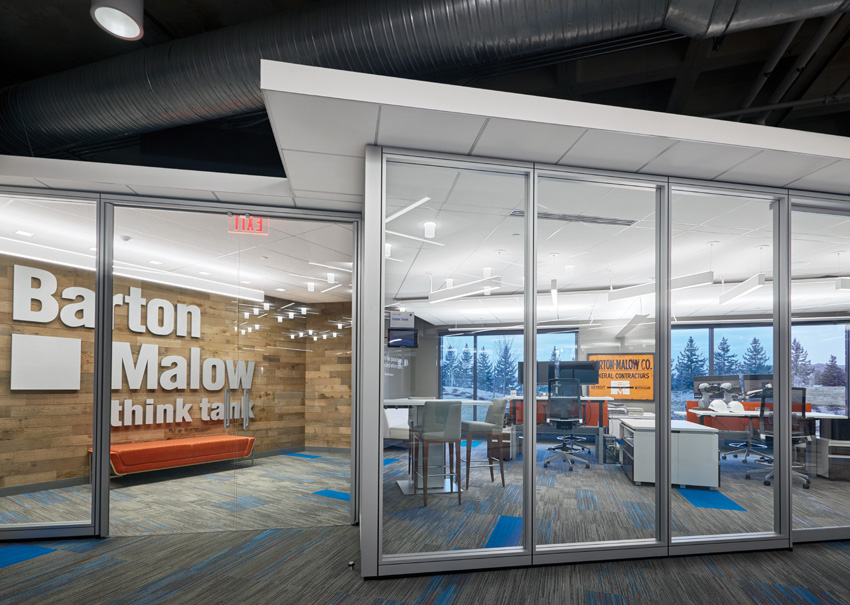 Modern workplace design often presents acoustical challenges when it comes to speech privacy.
Office Environments: Open and Private Spaces
Studies on employee satisfaction of workplaces routinely report that the biggest concerns occupants have with their workplace designs are distracting noises and poor speech privacy. In 2005, the Center for the Built Environment (CBE) at the University of California, Berkeley conducted a post-occupancy evaluation (POE) that included 23,450 respondents from 142 commercial buildings with the goal to determine how building occupants perceived their acoustical environments. Key results showed that occupants in private offices and open environments were significantly more satisfied with speech privacy and noise levels than were occupants in cubicles. Two of the most common concerns from people working in cubicles were that they could hear conversations from other employees and they were concerned about having their private conversations be overheard. This study reported that more than 50 percent of occupants in cubicle environments felt that poor acoustics and lack of speech privacy negatively impact their ability to do work.1
Most workplaces tend to have several different spaces to provide flexible work environments that meet the many different needs of office employees. And each of these spaces usually requires various acoustical ceiling and wall solutions to best address the challenges of the spaces. By specifying acoustical products that address different performance needs for each space while also maintaining the desired aesthetic, specifiers can design spaces that are both beautiful and acoustical. Three typical office designs are open-plan (focus) areas, open-plan (collaboration) areas, and closed-plan (privacy) areas.
Open-plan (focus) areas concern spaces such as where employees will be working on individual tasks, and thus will require quiet to concentrate. These spaces should ensure low noise levels and minimal distractions. Such spaces require ceiling solutions with a high noise reduction coefficient (NRC) for sound absorption and moderate ceiling attenuation class (CAC) for sound blocking.
Open-plan (collaboration) areas are designed for teamwork and collaborative activities that require a combination of speech intelligibility within the team and low noise intrusion between teams. Such spaces need to balance a high NRC with a moderate CAC, but some spaces may require additional spot acoustics for added control. A combination of acoustical products that absorb and block sound can help ensure that employees can both focus on individual work as well as collaborate when needed.
Closed-plan (privacy) areas require that speech intelligibility within the space as well as speech privacy between adjacent spaces be high enough to provide speech confidentiality. Ceilings with moderate NRC and high CAC can be used to achieve these two requirements. Traditional suspended ceilings and acoustical clouds both provide high-quality options for good acoustical performance, speech privacy, and aesthetic design.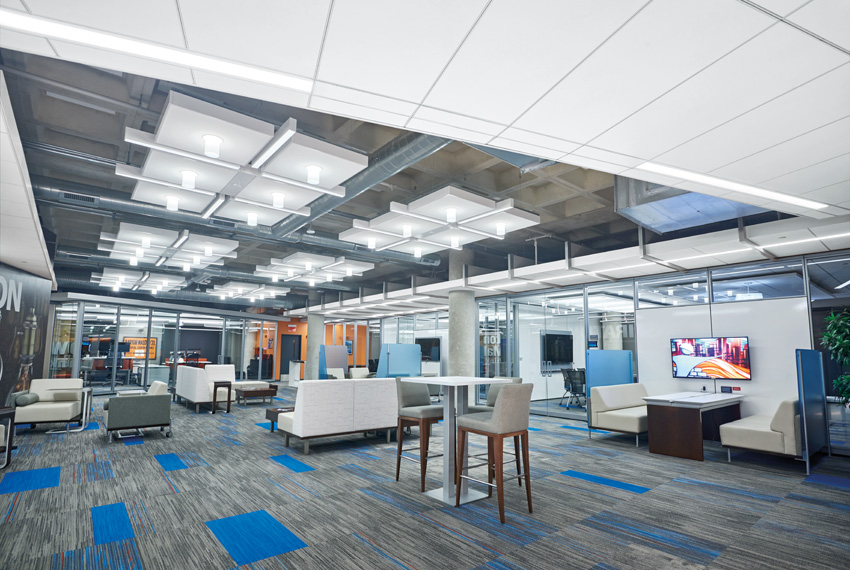 Open-plan collaboration spaces require speech intelligibility and low noise intrusion.
Between workspace density and noise from collaborative spaces, employees increasingly report a perceived lack of privacy and excessive noise in open-environment workplaces. In open-plan areas, sound carries over the low partitions of cubicles, which fail to block sound. In addition to voice and conversations, noise stems from office equipment such as copy machines, telephones, and speaker phones, all of which can contribute to low productivity in the workplace. Noise in open offices has been shown to reduce productivity by up to 66 percent.2
Originally published in Architectural Record
Originally published in January 2020
Notice