Performing Arts Centers and Acoustics
Sponsored by Armstrong Ceiling and Wall Solutions
Learning Objectives:
Understand and define diverse acoustical terminology.
Explain acoustical characteristics appropriate for various types of performance spaces.
Describe acoustical analysis and modeling methods.
Explain strategies for improving acoustical quality.
Credits:
This course is approved as a core course
This test is no longer available for credit
This course is part of the Acoustics Academy
Below are a set of links to building type studies from Architectural Record, which are in-depth analyses of particular kinds of buildings, with photos, drawings, specifications, detailed descriptions, and design solutions. Click on each link below, read the article then complete the quiz to earn your credit and certificate of completion.
The Dee and Charles Wyly Theatre by REX/OMA, the Margot and Bill Winspear Opera House by Foster and Partners (both part of the AT&T Performing Arts Center in Dallas), and the Copenhagen Concert Hall by Ateliers Jean Nouvel each attempt to advance the state of the art of a distinct building type. The Wyly Theatre's complicated structural solution reflects the desire for purely flexible stage maneuvering. Nearby, the Winspear Opera House inserts in a modern architectural setting a horseshoe plan first developed in Venice when Carlo Fontana remodeled the Teatro SS. Giovanni e Paolo for an opera house in 1654. To present symphonic music to its audience, Danish Radio's Copenhagen Concert Hall looks only to 1963 to adapt a vineyard plan that Hans Scharoun first developed for the Berlin Philharmonie in Berlin.
Margot and Bill Winspear Opera House
Opera Reaches Out: Using a Modern vocabulary, Foster + Partners reinterprets the traditional music hall to create the Margot and Bill Winspear Opera House.
Victoria Newhouse
Continuing Education: Dee and Charles Wyly Theatre
Dramatically reconfigurable: A machinelike hall depends on inventive structural and acoustical solutions.
Joann Gonchar, AIA
Continuing Education: Copenhagen Concert Hall
Model behavior: A not-so-miniature version of the real thing helps tune a design.
Joann Gonchar, AIA
Pierre Boulez Hall by Gehry Partners
Berlin
Mary Pepchinski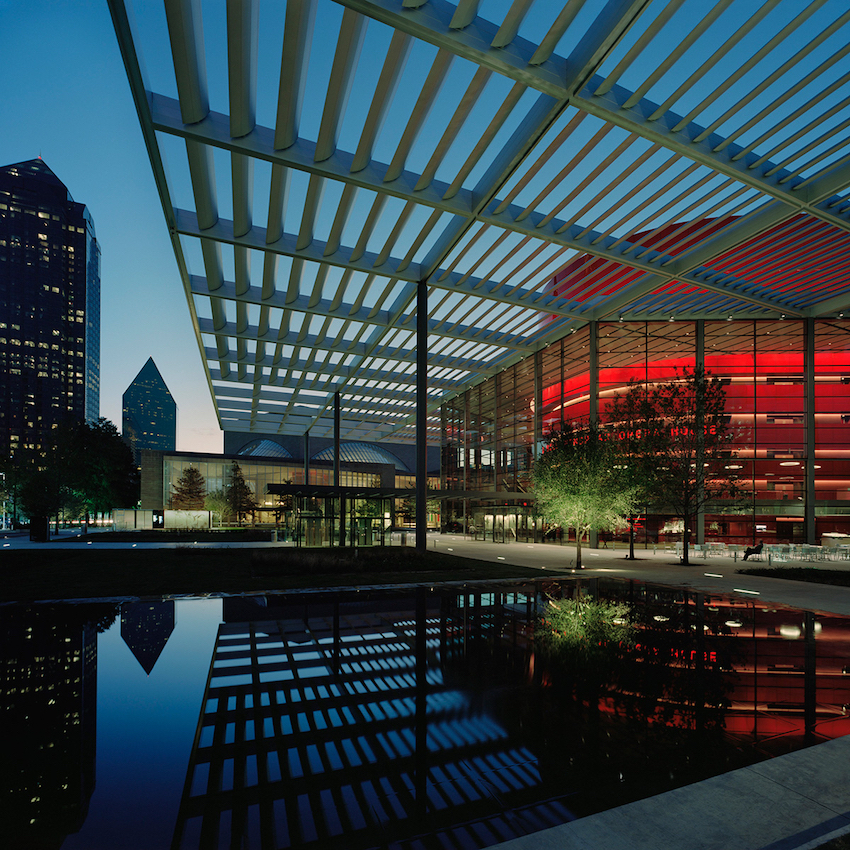 Photo © Timothy Hursley
The Winspear Opera House by Foster + Partners
| | |
| --- | --- |
| | Armstrong Commercial Ceiling and Wall Solutions is the global leader in acoustical ceilings and wall systems with the broadest portfolio of standard and custom metal and wood options available, including clouds, canopies, baffles, and blades. armstrongceilings.com/commercial |
Notice