Zeroing In on Net-Zero Energy
With an office building for its Colorado campus, a national research lab aims to prove that super-green can be cost effective and replicable.
This course is no longer active
From Architectural Record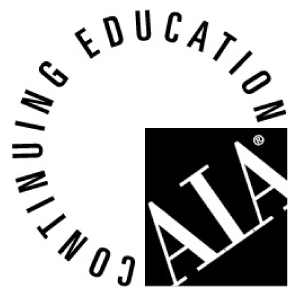 Continuing Education
Learning Objectives - After this course, you should be able to:
Define net-zero energy.
Discuss the strategies the RSF project team deployed to achieve an ultra-low-energy building.
Explain the procurement process used to design and build the RSF.
Describe the challenges encountered by the RSF design and construction team.
Credits:
Given its mission of developing renewable energy and energy-efficient technologies, it isn't so surprising that the National Renewable Energy Laboratory (NREL), in Golden, Colorado, would want an ultra-high-performance building for the more than 800 staff members it planned to move from leased office space to its research campus at the base of South Table Mountain. The building, the 220,000-square-foot Research Support Facility, or RSF, which opened in June, is designed to be just that. If it performs as intended, the RSF will consume only 35 kBtu per square foot annually, even taking into account the power requirements for a data center that serves all 2,200 NREL employees. This energy use intensity (a measurement of the amount of energy consumed by a building relative to its size) is about 50 percent less than that for one that complies with the 2004 version of the ASHRAE 90.1 standard. If it operates as expected, the facility should also qualify as the largest net-zero energy building in the U.S.
The RSF isn't only about ambitious energy-efficiency goals, however. NREL, which is part of the U.S. Department of Energy (DOE), hoped that the project would demonstrate that large-scale super-green buildings could be both cost effective and commercially viable. With a construction cost of $57.4 million, or $259 a square foot, the RSF's budget is in line with other recently completed office buildings in nearby Denver. "It isn't just a cool building. It is a new class of real estate," says Philip Macey, AIA, director of engineering and sustainability for Haselden Construction, one half of the RSF design-build team.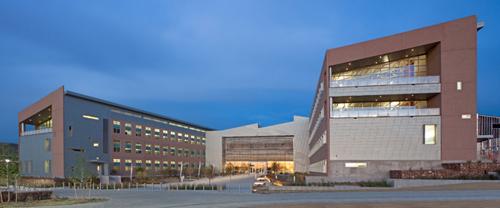 The RSF has a skewed-H-shaped plan defining exterior courtyards. The building's two wings are elongated on the east-west axis to make the most of sunlight for interior illumination.
Photo: © Frank Ooms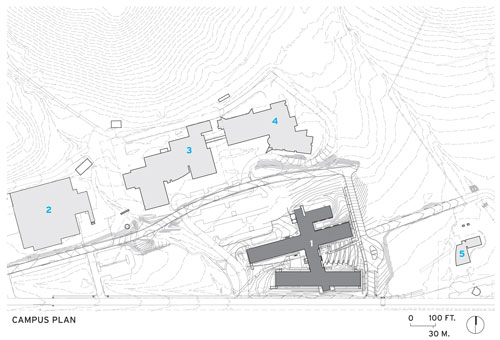 1 Research Support Facility
2 Field Test Laboratory Building
3 Solar Energy Research Facility
4 Science & Technology Facility
5 Visitor Center
Diagram: Courtesy RNL
Originally published in Architectural Record
Notice