Three Buildings, Three Different Approaches
Bay Area projects demonstrate that the retro fit of existing structures demands as much seismic sophistication as new construction
This course is no longer active
From Architectural Record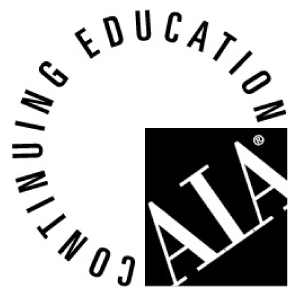 Continuing Education
Learning Objectives - After this course, you should be able to:
Discuss the seismic retrofit strategies developed for the three different buildings presented in this article.
Describe the components of each system.
Explain why each system is appropriate for its application.
Credits:
It isn't surprising that architects in the earthquake-prone San Francisco Bay Area incorporate robust and sophisticated seismic technologies into their buildings. Some of the earthquake-resisting strategies in the region's high-profile new construction projects, such as the coupled shear wall system inside the twisting and turning tower at the de Young Museum or the base isolators below the just-completed Oakland's Cathedral of Christ the Light, naturally attract attention because of their unusual design. But older, more conventional structures are continuously being subjected to seismic retrofit, and interestingly, they require at least just as much engineering finesse.
One of the area's innovative seismic retrofit projects is part of developer TMG Partners' plans to transform a vacant and fortresslike tower at 680 Folsom, in San Francisco's South of Market neighborhood, into desirable office space. The overhaul, designed by Skidmore, Owings & Merrill (SOM), entails installation of completely new building systems and replacement of the seemingly impenetrable precast-concrete cladding with a high-performance glass curtain wall. And even though the steel moment frame is too flexible for a vertical addition under current code requirements, Berkeley-based structural engineer Tipping Mar has found a way to add two floors to the 12-story building and increase the size of each floor plate with four horizontal extensions.
Plans call for enlarging the 1960s-era tower by about 30 percent, adding 125,000 square feet to the current 400,000. Even so, the renovated 680 Folsom will not appear bigger, say its designers. The articulated floor plate will allow "the building to be read as three separate volumes instead of one big hulking mass," says Leo Chow, associate director of design in SOM's San Francisco office.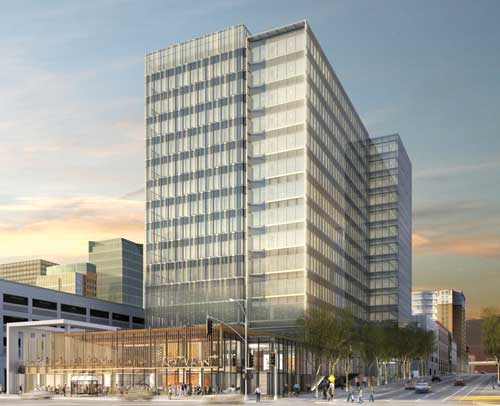 A seismic retrofit is part of SOM's plans to transform an unappealing 1960s era office building into this sleek, daylight-filled structure.
Image courtesy SOM
Originally published in Architectural Record
Notice