The new generation of living laboratories fosters research and product development while providing educational tools for green building.
This course is no longer active
From GreenSource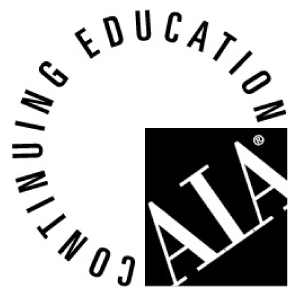 Continuing Education
Learning Objectives - After this course, you should be able to:
Discuss a range of design tools and strategies to create learning environments for green buildings
Have a basic understanding of the spatial characteristics of a research test bed facility.
Understand the advantages and limitations of real-world testing and computer simulation.
Relate how the new generation of living labs might influence the future of sustainable technology and design.
Credits:
Several years ago, a group of architecture students huddled around the large frame of Dean Still as he unscrewed the lid of a giant bottomless mayonnaise jar imbedded into the wall of a straw bail building on the Aprovecho research campus near Cottage Grove, Oregon. "This is how I like to test the moisture level," Still exclaimed while thrusting his mitt of wriggling fingers into the wall. "Go ahead, stick your hands in there; you can feel it's dry." Researchers had installed a matrix of sensors throughout the structure that gave detailed data on moisture levels in the straw bales. But Still, Aprovecho's executive director (who last year accepted the U.K.'s Ashden award from Prince Charles), loved to show visitors his low-tech portal as a way to interact with the experiment firsthand. He aptly demonstrated how buildings serve as living laboratories, from teaching tools with interactive features to precise monitoring and data collection for research.
The concept behind the new wave of living laboratories is to create high-performance educational buildings that are immersive learning environments for sustainable technology and strategies. Each provides a platform for research and development while incorporating the building and its occupants as resources for studying building performance. The impetus behind this trend highlights the broadening base of stakeholders across the industrial, commercial, academic, and governmental sectors. While the momentum shows the growing interest in refining the current knowledge base, it also points to the marked rise of the stakes themselves: escalating energy costs, resource scarcity, and climate change. In terms of sustainable design, living laboratory buildings provide a toolbox of ways to make green buildings more interactive, informative, and stimulating.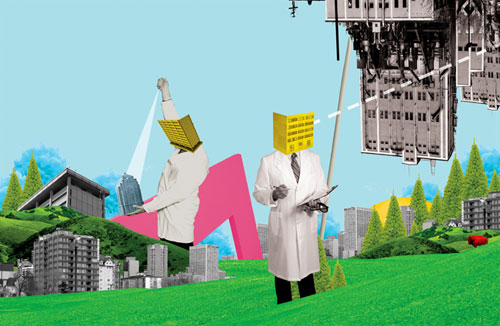 Illustration by Adriean Koleric
Originally published in GreenSource
Notice