The Case For Commissioning
Long considered a requirement of high-performance building, two recent projects present new angles on commissioning.
This course is no longer active
From GreenSource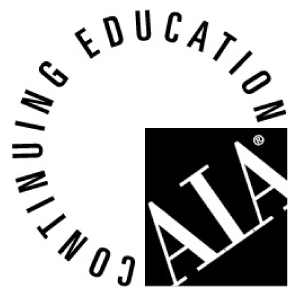 Continuing Education
Learning Objectives - After this course, you should be able to:
Explain what is involved in commissioning a building.
Discuss the advantages of commissioning a building.
Describe how commissioning worked in two case studies.
Credits:
As recently as 20 years ago, hvac, plumbing, and lighting systems were unsophisticated, consisting of moving parts rather than solid-state components, and not networked. Comparatively low energy costs provided little incentive to specify energy-saving HVAC systems that may also be complex and expensive. Cost and ease of maintenance were a higher priority. In warm seasons, cool air was simply forced in as necessary, often continuously. Similarly, tracking building performance was a manual process. "It used to be that facility engineers recorded performance manually in logs, and the information was never completely accurate," explains Gary Pomerantz, PE, a mechanical engineer with the New York office of Flack + Kurtz, the engineers for the recently completed New York Times headquarters in midtown Manhattan. "Now computers record the data, which, in turn, can be accurately evaluated to determine trending. If the trends suggest the equipment isn't operating optimally, the data will determine whether there is a problem."
Then it would seem buildings built in the 21st century are evolving, albeit slowly, from energy-devouring monsters to high-tech, energy-efficient machines. However, with progress comes complexity. In simpler times, contractors were responsible for making sure that the HVAC, plumbing, and electrical systems were properly installed and operational when the occupants moved in. That process is called "testing, adjusting, and balancing" (TAB). Only very complex buildings, such as labs or hospitals, were subjected to more comprehensive performance testing, which is part of the commissioning process.
Now, most commercial buildings are sufficiently complex to benefit from commissioning. In this process, a building undergoes testing of its engineering plant, electronic systems, and all other equipment. It also involves training plant managers, engineers, and maintenance staff in the care and operation of all the systems. Advanced computerized management tools and the growing need for energy-efficient and sustainable buildings demand a comprehensive commissioning process. With all of the technological advancements of the past two decades, one might think buildings could commission and operate themselves in a plug-and-play scenario. On the contrary, it's the interdependence of these networked systems that complicates a building's operation and therefore affects its performance. The more complex the relationship between functions, the more coordination is needed.
Today, as more owners are adding value to their projects by seeking LEED certification, commissioning responsibilities are often contracted to an independent third-party provider, a commissioning agent, who ideally sits at the table with the architects, engineers, and client at the start of the process. The relationship between sustainability and commissioning cannot be underestimated. As a result, commissioning has emerged from the purview of specialized structures, such as laboratories and hospitals where bio-safety is critical, to play an important role in new construction. Quality-assurance testing begins in the design phase and continues through construction and after occupancy. The following two case studies show how two clients-one private, one public-have responded to the complexities of building high-performing buildings in the 21st century.
Originally published in GreenSource
Notice