Five firms explore the potential of prefabrication with digital tools, a diversity of materials, and varying degrees of on-site labor
This course is no longer active
From Architectural Record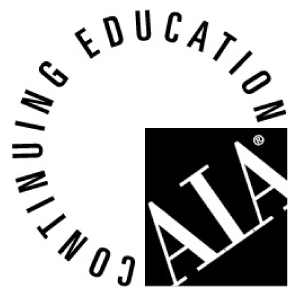 Continuing Education
Learning Objectives - After this course, you should be able to:
Explain the advantages of prefabrication.
Discuss some of the challenges of prefabrication.
Discuss the different design, fabrication, and assembly strategies represented by the houses in the Museum of Modern Art exhibition.
Credits:
Like a strange, transplanted suburban subdivision, five single-family houses have sprouted on a 17,000-square-foot empty lot in Midtown Manhattan. The homes, which include a tiny cube intended for short stays, an elegant spruce box assembled like a piece of Ikea furniture, and a four-story structure wrapped in transparent plastic, are part of the exhibition Home Delivery: Fabricating the Modern Dwelling at the Museum of Modern Art (MoMA) through October 20.
Inside the museum, just next door to the lot, is a crash course in the history of prefabrication in domestic architecture. With drawings, models, film clips, full-scale reconstructions, and other artifacts, Home Delivery traces prefab's early roots with objects such as the portable cottage that London carpenter H. Manning designed for British colonists settling in Australia (1833) and Thomas Edison's Single Pour Concrete House system (1906). The exhibition follows developments in Europe and America in the 1920s and '30s, with work from architects including Buckminster Fuller, Walter Gropius, and Le Corbusier. It explores the post−World War II years, when burgeoning demand for housing prompted mass-produced solutions such as the Lustron Corporation's steel-framed and enamel-panel-clad houses, and continues into the 1960s and '70s with the work of the Metabolists, both fanciful and realized. The exhibition also shows how recent technical advances in digital design and fabrication are fueling experimentation with objects such as a wall fragment designed by New York City−based Jesse Reiser, AIA, and Nanako Umemoto, who have perforated a sheet of steel to create a diaphanous and undulating scrim.
 
Photo © MOMA/Richard Barnes
 
Originally published in Architectural Record
Notice