Rain-Screen Facades Are More Than Skin Deep
Designers exploit the expressive possibilities of a system that separates a building's cladding from its weather-resistant barrier and helps combat water penetration woes
This course is no longer active
From Architectural Record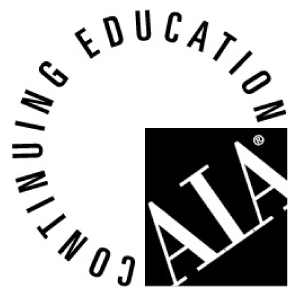 Continuing Education
Learning Objectives - After this course, you should be able to:
Explain what a rain screen is.
Describe how a rain screen works.
Discuss various rain-screen designs.
Credits:
Water is a necessity of life. But in buildings, mismanaged water allowed to penetrate exterior walls is a pernicious problem for architects, occupants, and owners. It can wreak havoc on finishes and structural components, and adversely impact a building's market value.
The conditions that cause infiltration are straightforward. "For a leak to occur, you need water, a hole, and a force to drive it through," says Neil McClelland, Arup associate principal. But finding the exact source of water problems and correcting them after occupancy is not so clear-cut, and often disruptive and expensive. It is more effective to prevent water from penetrating facades during design and construction, and one strategy for doing so is a rain screen.
In the broadest sense, a rain screen is cladding divorced by means of a flashed and drained cavity from a building's weather-resistant barrier, says Tom Schwartz, president of engineering firm Simpson Gumpertz & Heger (SGH). According to this definition, the typical masonry cavity wall can be classified as a rain screen. In such a wall, the continuous air space between inner and outer wythes helps control some of the forces that drive water into the interiors of buildings, such as gravity, capillary action, surface tension, and momentum.
However, rain screens need not be made of masonry. The cladding can be made from almost anything as long as it is durable, including metal, timber, glass, or even some fabrics, says McClelland. Similarly, for the weather-resistant backup wall, a variety of materials are suitable, such as metal stud-wall construction, masonry, or concrete.
Bold beacon
Many architects have capitalized on the freedom that the separation of the cladding and weather-resistant barrier allows by reinterpreting cavity-wall construction. One recent example is the Diller Scofidio + Renfro−designed Institute of Contemporary Art, in Boston, which opened in December. A channel-glass-clad cavity wall encloses three sides of the upper level of the 65,000-square-foot, two-story waterfront building. This wall assembly, which includes a standard metal stud wall that acts as the true thermal and weather-resistant barrier, protects the art from natural light but allows the building to serve as a beacon at night, says Gregory Burchard, project manager for Perry Dean Rogers Partners, the executive architect.
click images to view larger

A channel-glass cavity wall illuminated from within helps Boston's Institute of Contemporary Art glow at night but shields gallery space from the sun.
Photography: © Peter Vanderwarker
The 11-inch-wide pieces of channel glass are butted together and sealed at the flanges along their 14-foot lengths, except for an approximately 12-inch venting gap left at the bottom of each. At the base of the glass, a drainage slot allows the wall to weep. Between the stud wall and the channel glass is an 18-inch cavity, sized primarily for the light fixtures inserted between the two layers. White polyvinyl chloride (PVC) sheeting covering the stud wall provides a reflective surface for these lights, helping achieve the glowing effect the architects sought.
Architectural Record
Notice