Not-So-Pedestrian Footbridges
A portfolio of projects demonstrates that there is more to creating signature spans than connecting point A to point B
This course is no longer active
From Architectural Record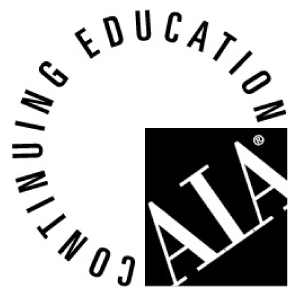 Continuing Education
Learning Objectives - After this course, you should be able to:
Discuss the design objectives for the four pedestrian bridges presented in this article.
Describe the structural components of each example.
Explain the fabrication and construction methods deployed.
Credits:
At least on the surface, few design problems could be as straightforward as that for a pedestrian bridge: The main objective is simply to provide passage for people on foot over relatively small obstacles, such as streams, narrow rivers, or dangerous roadways. But architects and engineers who work on such bridges say that the most ambitious projects are rarely solely focused on moving people from point A to point B, and that well-designed pedestrian spans become destinations in and of themselves, as well as gathering places and vantage points from which to take in the surroundings.
Such were the goals for the combination bridge and building designed by Zaha Hadid Architects that served as the entry pavilion to this past summer's Zaragoza Expo, in Zaragoza, Spain. The London-based firm was selected through a competition in mid-2005 and proposed a more than 900-foot-long, curvaceous structure, providing both exhibition space and a pedestrian crossing over the Ebro River. The organic and flowing geometry was not a formal response to the client's competition brief, insists Manuela Gatto, project architect. Instead, its configuration is "contextual," she says. "It is intended to provide multiple ways to appreciate the river."
The steel bridge spans the Ebro in two sections-one that is about 400 feet long, and another approximately 500 feet long, separated by an island. The shorter section, on the river's north bank, is made up of three triangular tube trusses, or "pods," that merge into one toward the opposite bank. Each is a truss that includes a hexagonal box beam at its crown serving as a top chord, and a ship-hull-like deck structure of steel plate serving as the bottom chord. Between the two are parallel ribs connected by orthogonal diagonal members. These "diagrids" resist shear forces and form the substructure for glass-reinforced-concrete facade panels. "It is an interpretation of a traditional timber-covered bridge," says Kevin Acosta, a civil engineer with Arup, which provided all engineering services on the project.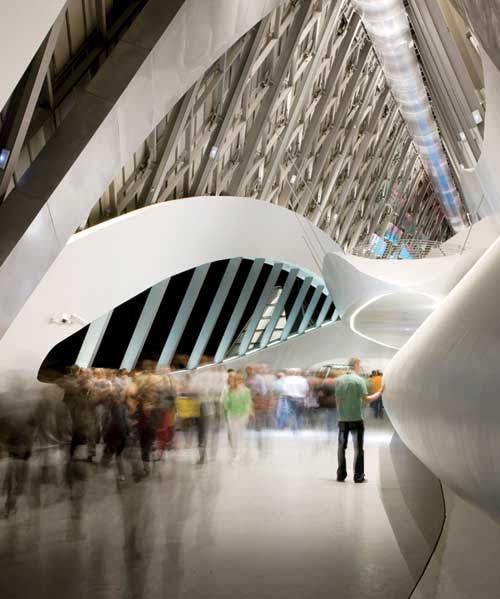 Zaha Hadid?s Zaragoza Pavilion provided exhibition space and a pedestrian route over the Ebro River.
Photo courtesy Luke Hayes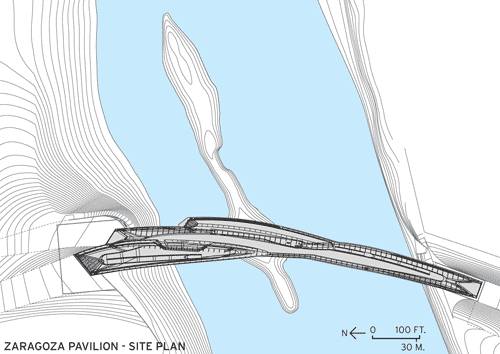 Originally published in Architectural Record
Notice