New Technologies Create New Challenges
With the current emphasis on technology and sustainability, architects and researchers rely on building process to manage the flood of products, materials, and options
This course is no longer active
From Architectural Record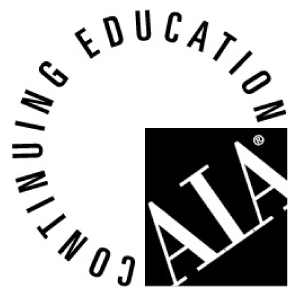 Continuing Education
Learning Objectives - After this course, you should be able to:
Describe a project that uses applied research with nontraditional materials.
Discuss how technology transfer benefits the building process.
Describe a project where the process is driven by sustainable practices.
Credits:
Building process is a vague concept with multiple definitions, but it drives every architectural project. It usually refers to the methodology, often inventive and personal, that the architect relies on to steer a project from concept to completion. Process is intrinsic and subjective, so it remains largely an abstraction when evaluating the finished product. Problem-solving, fact-finding, iteration, integration, intuition, and judgment are elements of process. It reconciles design and construction in practice, but it also guides research out of the laboratory and into the marketplace.
The researcher
John E. Fernandez is an associate professor of Design and Building Technology in the Department of Architecture at the Massachusetts Institute of Technology (MIT). As a member of the building technology program, Fernandez conducts applied research, as opposed to the fundamental or theoretical kinds. In other words, the purpose of every investigation is not a series of isolated inquiries in which random materials are selected and tested, but rather the arduous search for commercial application. As Fernandez notes, "Prototypes are the end result in a lot of research, which often means they're never heard of again. Applied research is slow, but hopefully the findings are permanent." (All students in the department at MIT are expected to participate in a research project as a requirement of degree completion. Teams are typically made up of interdepartmental faculty and students.)
In building technology research, the work is goal-oriented: How do you join two materials? How do you then attach them to a building? What properties must be added to an existing material to make it viable? And so on. Fernandez argues that our knowledge base must be expanded to include advances in materials science and engineering. He concedes, however, that "the diffusion of innovation" in the construction industry is slower than in comparable industries. Be that as it may, the irony is that architects and engineers are more focused on new materials and technologies today than they have been in half a century.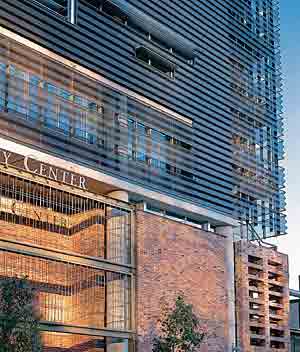 Architecture firms Lake/Flato and BNIM collaborated on a model of sustainable design for the Nursing School/Student Center at the University of Texas.
Photography: © Paul Hester/Hester + Hardaway, except as noted
Fernandez has been directing research focused on emerging and nontraditional materials (including natural and synthetic fibers, new laminated glass assemblies, and textile building enclosures), innovative architectural assemblies, sustainable materials, and the technical and design opportunities offered by the continuing exploration of contemporary materials. As the principal investigator for the "Multi-Layered Composite Fabrics Research Project" at MIT, Fernandez explored the commercial potential of textiles as they might be introduced into conventional building systems, particularly facades.
Originally published in Architectural Record.
Notice