(Mis)Understanding Green Products
A dizzying array of green-product certification protocols are overwhelming the building industry-even staunch advocates see a tough road ahead for architects
This course is no longer active
From Architectural Record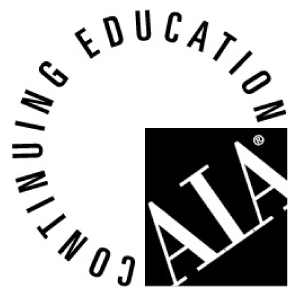 Continuing Education
Learning Objectives - After this course, you should be able to:
Discuss various product certifications in the building industry.
Explain the surge of new green product labels in the design industry.
Describe the difference between first-, second-, and third-party certifying labels.
Credits:
Stan Rhodes, the president and C.E.O. of Scientific Certification Systems, or SCS, certifies building products. He's been doing it since 1984. You bring him carpet you think is sustainable and he'll certify it against the new NSF 140 Sustainable Carpet Assessment Standard. Bring him anything and he'll likely find a standard, somewhere, to use for certification. There are thousands of standards, most of which are accredited by the American National Standards Institute (ANSI), so Rhodes is in no danger of running out of work.
But today, Rhodes doesn't want to talk about standards or certification. If you're talking sustainability, Rhodes says, so-called green building products don't much matter in the scheme of things. "Building envelopes are only 15 percent of the total life-cycle impacts of any building," he says, sitting in his office in Emeryville, California. For Rhodes, life-cycle impacts mean energy use, or the carbon footprint. He says the real question is how you reduce the energy impact of the work function-that other 85 percent consisting of the people who spend a minimum of 8 hours of their day sitting in your building, when not commuting-on the natural environment of your building and the larger region.
That one of the more influential people in the sustainable design world is growing impatient with the mounting army of building products purporting to be "sustainable" should be alarming. But talk to anyone who specifies, designs, builds, or certifies green products and you'll hear the same frustration lurking in their voice. "We're trying to balance delivering what the client wants on schedule and on budget, so adding this other level of complexity of having to understand what standards and what certifications to take seriously is difficult," complains Melissa Mizell, an interior architect at Gensler's San Francisco office. "You either have to embrace the challenge or give up." That sentiment is expressed by many architects working in sustainable design, even those supported by in-house sustainability experts with the resources of a large firm.
| | |
| --- | --- |
| Herman Miller's Celle chair meets both Cradle to Cradle and Greenguard product-certification requirements. | |
The design world is discouraged because there is no uniformly reliable industry consensus in certifying many green products and, in this vacuum, organizations and special interests are rushing in with programs and certification labels of sometimes dubious quality. Slap a picture of the earth on anything and, presto, it's earth-friendly. The green products jumble might be sustainable design's first internal crisis. And you've been warned.
The standard response
Standards can come from anywhere. If you can get enough volunteer industry players-manufacturers, trade organizations, government experts, scientists, environmentalists, architects, and other interested parties-in a room, with a few years and some good luck, you can produce a standard. That's more or less what happened with NSF 140, the sustainable carpet standard. NSF International is a nonprofit, nongovernmental organization that provides the umbrella for the development of ANSI-accredited standards. NSF and the American Society for Testing and Materials (ASTM) are the two biggest players in the U.S. standard-making world. Neither organization enforces its standards, nor certifies products against standards. They simply ensure that appropriate protocols are followed, that a consensus is reached, and that the standard is published.
Dru Meadows, AIA, is a consultant and founder of Tulsa-based theGreenTeam, which advises corporations and product manufacturers on sustainability. She is also a volunteer on ASTM's sustainable building committee, which covers products and buildings. There are hundreds of standards on the committee's wish list. For example, there is currently no industrywide, specific standard on what qualifies-the materials, techniques, and process-as acceptable rammed-earth construction. That could explain why many clients shy away from such building methods. While there are many standards in development, including those for rammed earth, there are a few ASTM standards that act as umbrellas for sustainability, such as the ASTM E2129-05 Standard Practice for Data Collection for Sustainability Assessment of Building Products and ASTM E2432-05 Standard Guide for General Principles of Sustainability Relative to Buildings. If you drop a reference to ASTM E2129 into your green specifications, you're basically forcing the manufacturers of the products for your project to comply with a standard set of submittal criteria. This allows manufacturers to compete on an even keel. "E2129 was motivated by frustrated manufacturers who were getting questions from architects such as 'is your product green,' " says Meadows. "Now the attributes are on an apples-to-apples basis. With this market evolving as it is, this is a big accomplishment."
Of course, this evolving nature of the green-products market leads to another set of problems. To return to our example of carpet, an architect might ask why you would need a standard that focused specifically on sustainability. After all, shouldn't all carpet be sustainable? Why have two standards? For the most part, this is guided by the industry, which needs to fulfill the demands of both nonsustainable and sustainable markets. But also by chance, as the State of California, seeking to reduce landfill waste, focused its efforts toward developing a sustainable standard since discarded carpet was its biggest landfill culprit (the standard originated with yet another party, the independent Institute for Market Transformation to Sustainability, or IMTS, which is a Washington, D.C.−based cross-market group of concerned manufacturers). Alternately, with our example of rammed-earth construction, there is no need for a specifically "green" standard, since there are, more or less, only a few ways to do it. Judging a rammed-earth wall's sustainable attributes would be more appropriately handled in a "whole-building" rating system, like the U.S. Green Building Council's LEED program. You could write a book-and many have-about the proper way to evaluate sustainability in a building or the components of a system. Meadows says this is one of the difficulties of even talking about sustainability standards, since you have to consider things like the economic and social issues tied to the product, in addition to the environmental concerns. Measuring an attribute like indoor air quality is a science, whereas accounting for sustainability is more of an art. "It requires not just a familiarity with the materials and your systems," she says, "but a background in applied ecology, socially responsible investing, or any number of environmental issues."
Originally published in Architectural Record.
Notice