Low Energy, but High Impact
The Passive House system, a design and construction concept with considerable traction in Europe, begins to take hold in the United States.
This course is no longer active
From Architectural Record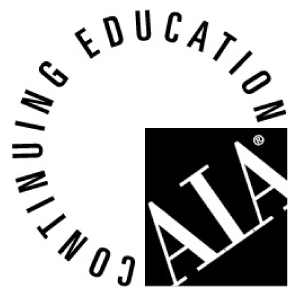 Continuing Education
Learning Objectives - After this course, you should be able to:
Discuss the goals and history of the Passive House program.
Outline the Passive House-certification criteria.
Describe the methods typically deployed for meeting these criteria.
Explain how the Passive House program differs from the LEED rating system.
Credits:
Sometimes ideas have to be exported, transformed, and reimported before they take root. Such is the case with the concept of the superinsulated house, which has recently returned to the United States from Germany in a rigorously defined building certification program known as Passive House. Its stringent energy requirements have filled a void for architects and clients looking for tangible performance-based benchmarks.
Beginning with the energy crisis in the 1970s, two threads evolved in the U.S. green building movement. One school advocated passive solar design, which balances south-facing glass with thermal-energy-storing mass. Another group pushed for lightweight, airtight, and superinsulated construction. But, as American political and research priorities moved away from green design in the 1980s, much of the momentum shifted to Europe. In many ways, Passive House is a marriage between the mass-plus-glass passive solar and the light-and-tight superinsulating camps.
The concept of Passive House grew out of the collaborative research of Wolfgang Feist of Germany and Bo Adamson of Sweden, with the first projects built in the early 1990s. In 1996, Feist founded the Passivhaus Institute in Darmstadt, Germany. It oversees the certification process and remains the guiding force behind the movement.

Above and below: One project awaiting Passive House certification is an addition to a 181-year-old farmhouse in central Maine. The new piece, by BriggsKnowles Architecture + Design, is a simple, airtight volume defined by engineered-wood-joist framing filled with cellulose insulation and wrapped with rigid insulation.
Images : courtesy BriggsKnowles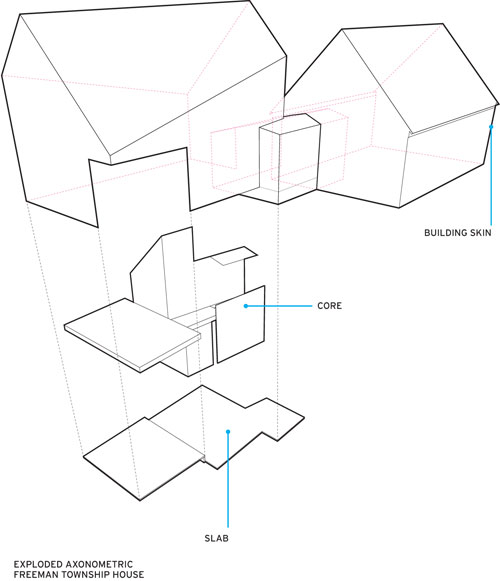 Originally published in Architectural Record
Notice