Let the (Indirect) Sun Shine In
A highly collaborative design process and in-depth analysis produce daylighting systems for two expanding art museums on opposite coasts
This course is no longer active
From Architectural Record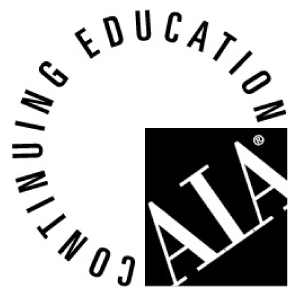 Continuing Education
Learning Objectives - After this course, you should be able to:
Describe the benefits of incorporating daylight into museums.
Discuss the challenges of incorporating daylight into museums.
Discuss the daylighting design process.
Credits:
Art museums are motivated to expand by a variety of factors. Some need to accommodate growing collections. Others hope to satisfy stringent traveling exhibition requirements for climate control or security. While still other institutions hope to raise their profile and attract more visitors.
Although some of these expanding institutions prefer a theatrical approach to illuminating their exhibition spaces, relying primarily on electric lighting, others are driven by a different curatorial philosophy and choose to harvest light from the sun. "Instead of a black box with light sources focused on individual objects, [these institutions] desire a room with natural light and the freedom to place objects anywhere within," says Arfon Davies, an associate director with Arup lighting in London.
Daylight can be an asset in a museum because it renders color perfectly. But beyond this technical advantage, many museum designers incorporate daylight because of the experiential dimension it adds to buildings. "The day coming and going makes spaces more interesting," says Renzo Piano (see page 124). His skylit museums include the Menil Collection, in Houston; the High Museum of Art, in Atlanta; and the recently completed Broad Contemporary Art Museum (BCAM) at the Los Angeles County Museum of Art (LACMA).
Successfully incorporating daylight into museum exhibition spaces involves balancing its natural variability with the need for adequate lighting levels for viewing artwork. "A sense of subtle changes in outside conditions is desirable. But rapid swings in lighting levels are not," says Mark Husser, principal in the New York City office of Grimshaw. The firm, known for highly detailed buildings that are both rational and formally expressive, is working on an expansion of the Queens Museum of Art, in New York.
 
At BCAM, inclined aluminum sunshades shield the galleries from direct sunlight which would otherwise penetrate the glazed ceilings (shown here prior to installation of sunshades).
Photo © Museum Associates/LACMA
Originally published in Architectural Record
Notice