LEED Looks Ahead With an Ambitious Overhaul
Rating system revamp provides more grounding in science and promotes those strategies with the greatest environmental benefit
This course is no longer active
From Architectural Record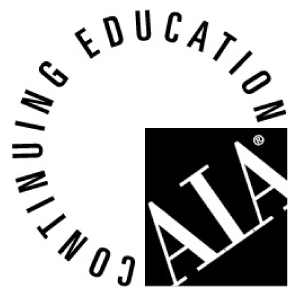 Continuing Education
Learning Objectives - After this course, you should be able to:
Identify the main components of the LEED Version 3 initiative.
Explain the key differences between LEED 2009 and preceding versions of the rating system.
Understand the methodology used to derive the LEED 2009 credit weights.
Understand the changes to the LEED project certification process and the LEED professional accrediting program.
Credits:
Since its launch in 1998, the Leadership in Energy and Environmental Design (LEED) program has become widely accepted as the standard measure of sustainability for buildings. To date, almost 21,000 projects, representing more than 5 billion square feet, have registered their intent to seek certification under the system. Another sign of the program's success is the long list of municipalities, state governments, and federal agencies that have adopted LEED, incorporating it into construction guidelines, legislation, and requirements for incentive programs.

Along with this market acceptance have come the inevitable growing pains. Users complain about confusing documentation requirements and project review delays, while some critics say that the system, developed through a consensus process, it not backed by enough hard science. Although its creator, the U.S. Green Building Council (USGBC), has done much to respond to these criticisms as it developed and expanded LEED in recent years, it is now in the process of an extensive overhaul-one that it hopes will maintain the program's rate of market uptake while advancing its technical rigor. "We were cognizant that LEED works now, but that it could work better," says Brendan Owens, USGBC vice president of LEED technical development.
The revamp initiative, which the council refers to as LEED version 3.0, or LEED v3, has several components: revisions to the green building rating system, updates to the online tool that supports project certification, and changes to administration of the certification process. It also includes a new program for accrediting the professionals who work on LEED buildings.
At press time, LEED 2009 (the title given to the rating system component of the v3 effort) was set to go live on April 27. And when long-time users register new projects, they may notice adjustments intended to more closely align the many rating systems that fall under the LEED rubric, including a version targeted at operations and maintenance, called LEED for Existing Buildings; one tailored to the design and construction of speculative buildings, known as LEED for Core & Shell, and the oldest and most widely used system, LEED for New Construction. This "harmonization" process includes revising similar credits in the various systems so that they cite the same standards and use the same language. This change should make LEED more user-friendly, especially for people who work on multiple projects of diverse types simultaneously. "A personal frustration has been the subtle differences between credits with the same title and the same intent," says Joel McKellar, Assoc. AIA, a researcher at Charlotte, N.C.−based LS3P and author of the blog reallifelleed.com.
As part of the effort to provide consistency, LEED 2009 moves to a 100-point scale, with regional and innovation credits providing an opportunity for projects to earn up to 110 points. Previously, the individual rating products each had their own point totals. For example, LEED for New Construction, LEED for Schools, and LEED for Commercial Interiors, were based on 69-point, 79-point, and 57-point scales, respectively. LEED 2009 also introduces uniform certification thresholds across all the rating systems. Projects that earn 40 points will qualify for certification at the lowest level. A minimum of 50 points is required for Silver certification, 60 points for Gold, and 80 for Platinum, the highest level of certification.
Originally published in Architectural Record
Notice