Urban Brownfields Make Way for Research-Oriented Mixed-Use Communities
This course is no longer active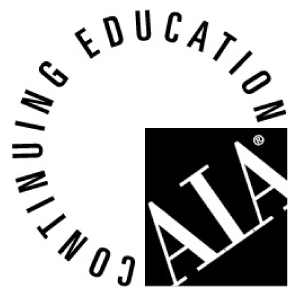 Continuing Education
Learning Objectives - After this course, you should be able to:
Discuss what makes urban brownfields attractive locations for research parks.
Understand the benefits of brownfield designation.
Describe some remediation tasks that are commonly required when redeveloping brownfields.
Identify infrastructure and amenities that should be included in urban research parks.
Credits:
Improved health and cutting-edge technology are concepts not usually associated with the underutilized or abandoned swaths of land that were once home to grimy industrial complexes in most older American cities. These so called urban brown-fields have become increasingly attractive sites for redevelopment; companies seeking to create the next designer drug or the slickest software are transforming the areas into a new kind of urban research park. Woven into the fabric of a mixed-use, walk-able community, these research parks stand in sharp contrast to more traditional ones, which are typically sited on sprawling suburban campuses and relatively isolated from the hubbub of daily commerce.
"My sense is that urban sites are becoming more [desirable] because they are centrally located, attract a creative workforce, [and] have very good access to transportation," says Christopher De Sousa, associate professor at the School of Architecture and Urban Planning, and Department of Geography at UW-Milwaukee and co-director of the Brownfields Research Consortium. "Cities typically have a large inventory of brownfield sites that they can assemble and make ready for such a venture using subsidies for site assessment, cleanup, infrastructure, and job creation. Plus, reusing a brownfield site adds to the project's perceived 'public benefit,' " he continues. In terms of uses, De Sousa reports that over the last decade, the types of projects being redeveloped on brown-fields have broadened from industrial projects to include retail, residential, office, laboratory, and park space.
While the potential uses have expanded, Sousa says that the cleanup costs and liability risks historically associated with brownfield redevelopment have lessened now that the assessment and cleanup tools are largely in place, the regulatory framework has improved, and developers have become more familiar with the process.  "Local governments have also become more effective at making these sites shovel-ready," he adds.
One of the earliest examples of a research-oriented, mixed-use community growing out of an urban brownfield is University Park at MIT in Cambridge, Massachusetts. Two others at different stages of development include Piedmont Triad Research Park in Winston-Salem, North Carolina, and South Lake Union in Seattle.
Originally published in GreenSource
Notice