An innovative and robust seismic frame is a key part of a San Francisco office building's sustainable strategy and its bid for LEED Platinum.
This course is no longer active
From Architectural Record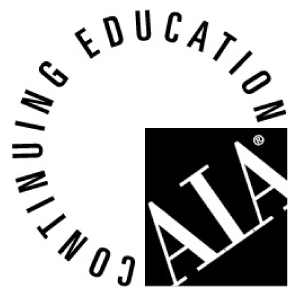 Continuing Education
Learning Objectives - After this course, you should be able to:
Describe 525 Golden Gate's seismic system.
Explain how this system contributes to achievement of performance objectives.
Discuss how the structure works in tandem with the building's other sustainable features.
Identify options for reducing the carbon footprint of a concrete structure.
Credits:
Postponed and nearly derailed several times, the just-topped out concrete structure of the 13-story office building at 525 Golden Gate Avenue, a half block away from San Francisco City Hall, now seems on a smooth path toward completion next summer, more than a decade after the project was first conceived. Twelve years ago, the city acquired the site, which contained a vacant state office building damaged beyond repair by the 1989 Loma Prieta earthquake. The intention was to build a new tower, designed by a joint venture of the San Francisco−based firms Kaplan McLaughlin Diaz (KMD) and Stevens + Associates, for several city departments. But in 2002, with design development for the 277,500-square-foot building well advanced, work stalled in the wake of the dot-com bust.
Then in 2006, the San Francisco Public Utilities Commission (PUC) resuscitated the project with plans to consolidate 1,000 employees from two leased locations. The city already had green goals for the building, targeting a LEED Silver rating. But the PUC, which provides water, wastewater treatment, and power generation services to city and Bay Area customers, had more aggressive goals, asking for a revised design that would achieve LEED Platinum and include on-site renewable power and a wastewater-reclamation system, among other features. But before construction could begin, the project was almost scuttled again when estimates solicited in 2008's heated construction market came in several million dollars over budget.
After a rigorous value-engineering exercise, the now $133 million building is still on target for the higher rating. The tower will use one-third less energy from the grid than a typical office building, saving $118 million in energy costs over the next 75 years, according to Brook Mebrahtu, 525 Golden Gate project manager for the city's Department of Public Works.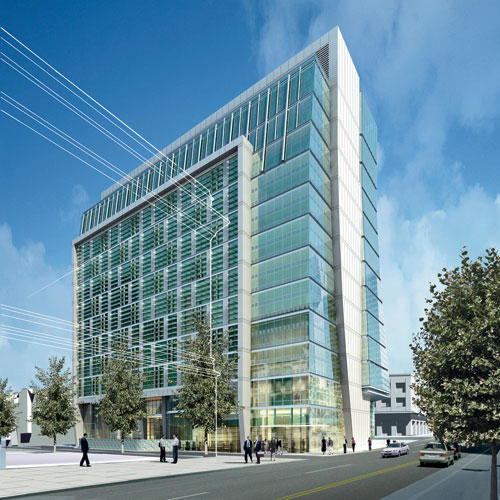 The majority of the south facade has fixed shading devices protruding from its high performance glass skin. Automated exterior blinds shade the upper most levels.
Image: courtesy Kaplan McLaughlin Diaz
Originally published in Architectural Record
Notice