Giving Old Buildings a Reason to Live
Using the latest high-tech tools, preservation architects find the right balance between celebrating a building's treasured history and allowing it to live on into the future.
This course is no longer active
From Architectural Record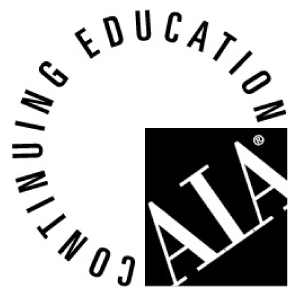 Continuing Education
Learning Objectives - After this course, you should be able to:
Describe the problems of sustaining old buildings.
Discuss design considerations that arise during restoration.
Identify goals of preservationists.
Credits:
Every city has its architectural gems that have been faithfully serving its local population for many, many years. Some, like the Virginia State Capitol in Richmond, may be prominent in all respects-designed by the most famous American architect, recognized internationally, and centrally sited. Others, like the Conservatory of Flowers in San Francisco, may have a much humbler profile-with authorship unknown and off the beaten track. Yet others, like the Peabody Institute in Baltimore, fall somewhere in between-designed by a distinguished architect and knitted into an important corner of the urban fabric. Despite these noticeable differences, each holds a special place in the hearts and minds of their respective communities and each has much more to give.
Ensuring that these beloved structures can continue to perform as they have is no easy task. New spatial, functional, and structural requirements place great pressures on old buildings, which are often already suffering from poor or deferred maintenance. Referring to the Virginia project, George C. Skarmeas, AIA, director of historic preservation at Hillier Architecture, admits that it would be much easier to just convert it into a museum: "What makes it all the more difficult is that the building still functions as a working capitol." Yet freezing a building into a moment in time-as historical museums do-can drain the life-blood from great buildings. It's the great challenge--and gift--of the preservation architect to find the right balance between celebrating a building's treasured history and allowing it to live on into the future.
These specialized architects clearly walk a fine line between the realities of the past and the needs of the present, all the while establishing reasoned and consistent justifications of their actions for future generations who will one day inherit these cultural legacies.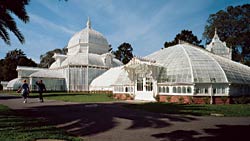 The 1878 Conservatory of Flowers in San Francisco's Golden Gate Park has been faithfully restored.
Photography: © David Wakely Photography
Fortunately, as the following cases so well illustrate, preservationists are better equipped than ever before with the best technologies and the most appropriate methodologies to tackle the job. Sophisticated tools allow them to research the original design, analyze the existing fabric, repair untenable conditions, and introduce new elements while minimizing any destruction to precious artifacts and keeping within the project's budget. And processes refined over years of practice-including careful selection of consultants and well coordinated teamwork-allow them to solve the most vexing conundrums with the greatest level of integrity.
Originally published in Architectural Record.
Notice