Getting the Lay of the Land
With several projects nearing completion, Steven Holl Architects spreads out across the Chinese landscape
This course is no longer active
From Architectural Record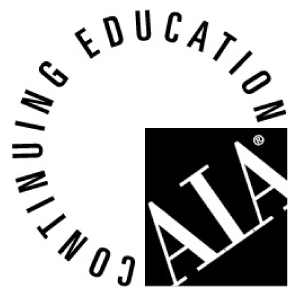 Continuing Education
Learning Objectives - After this course, you should be able to:
Identify challenges in designing suspended structures.
Discuss different construction strategies for suspended structures.
Identify forces that act on buildings.
Recognize advantages of steel and concrete in various structural elements.
Credits:
There was a slight tinge of irony when Linked Hybrid was named the Best Tall Building of 2009 by the Council on Tall Buildings and Urban Habitat (CTBUH) this past October. For one thing, Steven Holl Architects' well-known Beijing housing complex consists not of one, but nine towers, the tallest of which only rises 21 stories. Moreover, the most striking aspect of those towers - which include eight rectangular residential buildings and a cylindrical structure intended as a hotel - occurs not on the vertical plane, but within a horizontal loop of skybridges that connects the individual buildings.
To Holl, who admits that he doesn't do skyscrapers, the award represents a "value change." According to CTBUH executive director Antony Wood, "Linked Hybrid points the way forward for the intensified multiuse, multilevel connected cities of the future."
The Vanke Center, another Chinese project by Steven Holl Architects located in Shenzhen, goes a step further in connecting inhabitants. Referred to as a "horizontal skyscraper," the building is as long as the Empire State Building is tall, propped up on a series of legs that allows the massive structure to hover above a tropical garden. Inside, apartments, offices, hotel rooms, and headquarters for the Vanke Company mingle within the same walls. Additional services exist below grade as well, where a conference center, spa, and parking are located.
In Nanjing, halfway between Beijing and Shenzhen, Holl has hoisted into the air another building - the Nanjing Museum of Art and Architecture. While at a much smaller scale than the Vanke Center, the focus once again is on the horizontal, since the museum's elevated, spiraling upper gallery offers visitors multiple perspectives of the surrounding landscape, culminating in a view of the Ming Dynasty capital city.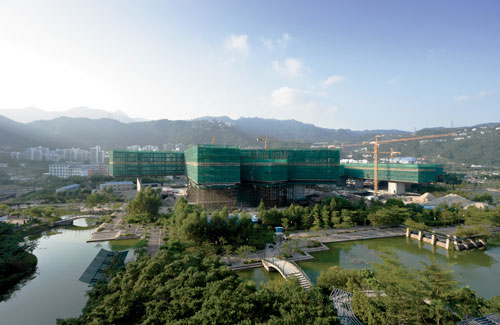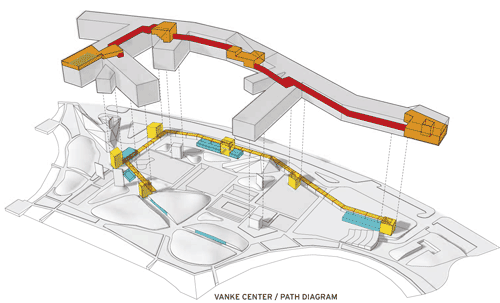 The Vanke Center's sprawling structure hovers above a landscaped tropical garden.
Photo: Steven Holl Architects
Originally published in Architectural Record
Notice