Once considered supporting players, structural engineers reinforce their role on the green design team.
This course is no longer active
From GreenSource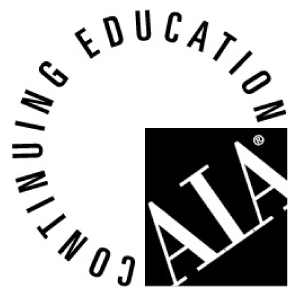 Continuing Education
Learning Objectives - After this course, you should be able to:
Have a basic understanding of the evolving role of structural engineering in sustainable design.
Discuss the pros and cons of optimizing structural efficiency versus building for adaptability and resilience.
Understand the fundamentals of life-cycle assessment, embodied energy and embodied carbon in structural systems.
Address the relevance of design for deconstruction and how structural engineering can impact it.
Credits:
In the beginning, there were no structural engineers. From Vitruvius to da Vinci to Thomas Jefferson, architect and engineer were embodied in the same person; structure and form were facets of a unified thought process. Then came the industrial revolution, mass production, thermal comfort, and life safety-all with technologies so complex that building design became dispersed among specialists.
"We need to get away from the model where the architect designs the building alone, then all the other disciplines are brought in later to realize the design," says Wolfgang Werner, sustainability director at the engineering firm Thornton Tomasetti. "It's no longer just up to the architect." Lance Hosey, architect and CEO of the non-profit GreenBlue, asserts that we should be reimagining the relationship between sustainability and building structure. In his upcoming book, The Shape of Green, he contends that the segregation of architect and engineer is a schism between artist and scientist. According to Hosey, this kind of left/right brain split has led to green buildings that often rely on the "science" of applying technologies like photovoltaics to buildings without considering a broader aesthetic potential of sustainability. Hosey avoids labels like organic or biomimicry but he points out that nature produces very efficient and functional forms. "I began by asking if there are better ways to make a beam, column, or whole building structure to conserve resources. If you look at the way nature produces structure, it doesn't make little boxes. The rectangle is an inefficient geometry for carrying loads," he adds (see sidebar "Low-Tech Fabric Structures").
Sustainability could be one of the forces that pulls the disciplines back into a more integrated process. "We're in a generational shift in which buildings were once about bricks and mortar, to where buildings are more about energy and performance," says Craig Schwitter, managing director for North America for the engineering firm Buro Happold. "We have the responsibility to be attentive to the issues of energy and performance on projects, but structural engineers don't typically get training in these areas." Schwitter sees structural engineers getting involved early in the process and having a more informed influence on mechanical systems, daylighting, and other areas.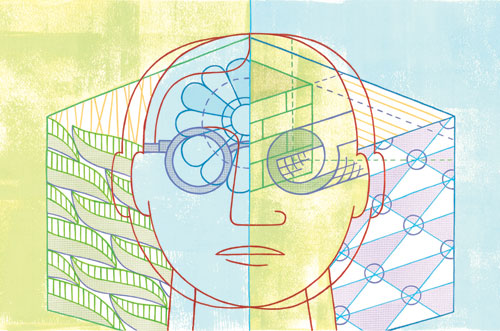 Illustration: Thom Sevalrud
Originally published in GreenSource
Notice