Concrete Gets Glamorous in the 21st Century
Bold invention overtakes steady progress as new concrete products create startling opportunities for architectural expression
This course is no longer active
From Architectural Record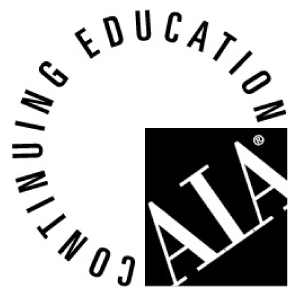 Continuing Education
Learning Objectives - After this course, you should be able to:
Describe innovations in the physical characteristics of concrete.
Discuss the benefits and limitations of several new concrete products.
Describe several installations using examples of innovative concrete products.
Credits:
The splendor of the Pantheon in Rome, attributed to Emperor Hadrian, lies in both its architectural form and its engineering virtuosity: a rational domed cylinder of reinforced concrete that soars to a height that equals its diameter, reaching 143 feet at its oculus. Built in a.d. 126, it was the tallest dome in the world until the Cathedral of Florence was constructed in 1436. The Pantheon is no less magnificent-and relevant-today than at its inception, perhaps more so, because the ancient knowledge of concrete's exceptional capabilities was lost with the fall of the Roman Empire, not to reemerge for a millennium. Thanks to Joseph Aspdin's invention of portland cement in 1824 and Joseph Monier's introduction of the reinforcing bar in 1867, the 20th century was an era of intense technological progress in both concrete and steel. Le Corbusier, Pier Luigi Nervi, Frank Lloyd Wright, to name only three, pushed the emerging technologies to their limits.
Progress continues at a steady pace. Technological advances have accelerated, as evidenced in the recent work of Santiago Calatrava, Foster and Partners, Wilkinson Eyre, Steven Holl, and others. Trial-and-error engineering no longer takes place on-site or requires knowledge of precedent. What was once trial and error is now called iteration and takes place in powerful computers and state-of-the-art laboratories. So extensive is the innovation in concrete that now a discussion of the material requires a new vocabulary of modifiers-high-strength, ultra-high-performing, translucent, light-emitting, self-compacting, and what is known as "smart" [Record, December 2004, page 215].
Not only is the architectural profession intrigued with this ancient material, so apparently is the general public. The National Building Museum in Washington, D.C., has mounted an exhibition called Liquid Stone: New Architecture in Concrete (see sidebar, page 180), which opened last June. It was accompanied by a lecture series, and even included a Concrete Carnival for young people in conjunction with a concrete-canoe competition sponsored by the American Society of Civil Engineers and Master Builders.
The show has been so popular that it has been extended through April 17. Curator Martin Moeller was motivated in the planning by a desire to explore the relationship between material technology and design, something, he observes, that all architects and engineers wrestle with but is usually imperceptible to the public. By exposing that complex relationship in a lucid, visually compelling, and tactile exhibition, nimbly designed by New York−based Tod Williams Billie Tsien Architects, the museum has performed a public service. "First, it contains many projects and products that are simply fascinating, from Hariri & Hariri's audacious plan for the cantilevered skyscraper (Museum of the 21st Century) to the translucent concrete samples," explains Moeller. "The public reaction shows that there is a real interest in progressive design, and that there are some stunningly inventive projects in the works. Also, I think visitors find the look and feel of the exhibition to be engaging, and complementary to the subject matter. Finally, comments I have received from several visitors indicate that they really liked the various 'surprises' throughout the show."


The Pantheon (left) contains a lightweight aggregate
to reduce its overall weight. In 1910, Thomas Edison (above) introduced $1,200 all-concrete houses to Middle America, thinking everyone would want to live in solid cast-in-place homes. No one did.
Originally published in Architectural Record.
Notice