Cities, states, and national organizations are working to establish minimum, enforceable sustainable construction requirements to complement—not replace—highly popular above-code incentive programs.
This course is no longer active
From GreenSource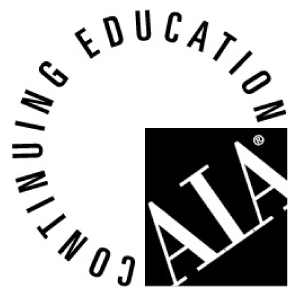 Continuing Education
Learning Objectives - After this course, you should be able to:
Explain the difference between building codes, standards, and rating systems.
Understand why we need both green building rating systems and green building codes at this time.
Discuss several recent efforts to develop green building codes.
List some of the challenges inherent in developing and implementing green codes.
Credits:
Voluntary green rating systems were never intended to serve as mandatory building codes. Instead, they were designed to entice the segment of the building community that was willing and able to move beyond conventional construction practices to begin exploring innovative methods to improve building performance while minimizing environmental damage. The creators of these programs assumed that by encouraging a relatively few intrepid leaders to voluntarily push the envelope, the general market would follow.
Time has certainly validated this tactic. Since LEED was first introduced in 1998, green building rating systems have become increasingly popular within the industry, and recognizable among the general population. In fact, the rating systems became so well respected that many U.S. jurisdictions started using one or more of them as de facto building codes. "While it was extraordinarily flattering to see our tool being leveraged in these new ways . . . we didn't build LEED to be a code and it doesn't necessarily function well when used as one without modification," says Brendan Owens, vice president of LEED technical development at the U.S. Green Building Council (USGBC), in "Green Building Codes 101: Navigating the Standards, Codes, and Rating Systems," a webinar developed this year by USGBC and allied organizations.
Although they may address similar subjects, green codes and green rating systems represent different tools within the building industry: the former sets a community's baseline, while the latter encourages individual owners and designers to aim ever higher. Now that rating systems have become so successful in raising the ceiling of sustainable design and construction, several political jurisdictions and national organizations have begun to develop various strategies to establish a regulatory floor.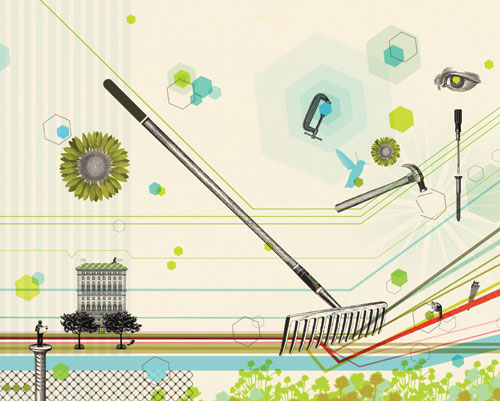 Illustration by Mark Allen Miller
Originally published in GreenSource
Notice