Born Again: A New Skin Offers a Fresh Start
The recladding of the Richmond, Virginia, City Hall is an investigative study of the intimate relationship between architectural design and the life expectancy of materials
This course is no longer active
From Architectural Record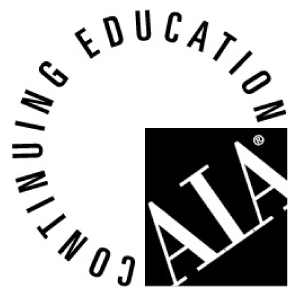 Continuing Education
Learning Objectives - After this course, you should be able to:
Describe possible problems with marble veneer buildings.
Explain the cause of the problems with marble veneers.
Discuss the various remedies for buildings with veneer problems caused by environmental conditions.
Credits:
Although there are no hard numbers, anecdotal evidence suggests that, in particular circumstances, curtain walls age faster and more painfully than the rest of a building. It seems that they're coming unglued, so to speak, with increasing regularity. As many of the curtain walls of 1960s and '70s high-rises begin to show signs of deterioration, owners must weigh the costs of the many reparative options available, and they must enlist design experts to determine the best course of action. The problem is becoming pervasive enough that facade consulting is a growing multidisciplinary specialty in the architecture profession.
Built in 1970, the Richmond, Virginia, City Hall houses the staff and administrative offices of the city government, mayor, city council, and school administration, as well as offices for 18 departments and agencies; it is home to more than 800 employees. The building had served the community well for 27 years, but in the mid-1990s, the city discovered that the facade was losing its structural integrity at a steady and alarming rate.
In 1997, Richmond commissioned a team of consultants led by Fred Ortiz, AIA, of Scribner, Messer, Brady & Wade Architects (SMBW) of Richmond, and Daniel Lemieux, AIA, of Wiss Janney Elstner (WJE), of Fairfax, Virginia, to identify the extent of damage and devise a plan to revive the building and the city hall's image as expressed in its architecture. Thus began a four-year effort involving forensics, emergency remediation, cost analysis, facade removal, redesign, and replacement.
Before and after: Richmond City Hall got a new and improved identity when its deteriorating marble facade (right) was replaced with one of granite and aluminum (left).
Photography/Drawings: © Scribner, Messer, Brady & Wade Architects
This kind of commission appears to be a backward approach to architectural design, and not every architect's cup of tea. Not only does the architect start with someone else's design, it is a design that has failed to a greater or lesser degree, with serious consequences. And yet, there are regionally committed practitioners who feel a civic obligation to aid urban revitalization. "The City Hall project resonated with the core value of our practice," says Willard Scribner, FAIA, principal of SMBW Architects. "In an era when cities throughout Virginia and the Southeast face pressing infrastructure needs and declining resources, we seek ways to help address these needs through design excellence, innovative strategies, and funding vehicles."
The following story is based primarily on the study prepared by WJE for SMBW, which eventually led to a new architectural image for Richmond. As part of the study, SMBW and WJE's project team reviewed all the available documentation regarding the original design and its construction, repairs, and renovations over the years, and routine maintenance. Next, they performed an on-site survey to verify the as-built construction of the building, including materials, components, and systems. They found that the infrastructure was functional and in relatively good working order, but that the marble panels of the building envelope were not. As a matter of fact, cupping/bowing, edge-cracking, and other conditions were visible in many of them.
The city hall is a marble-clad rectangle with a tower that rises from the center of a four-story plinth that is divided into quadrants. The tower is a straightforward, uniform structure, articulated by perimeter columns that are detached from the exterior curtain-wall system so that the fenestration appears to be made up of deeply recessed windows.
Originally published in Architectural Record.
Notice