Performing Arts Centers and Acoustics
This course is no longer active
From Architectural Record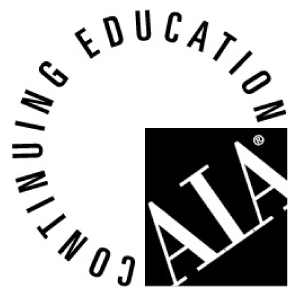 Continuing Education
Learning Objectives - After this course, you should be able to:
Understand and define diverse acoustical terminology.
Explain acoustical characteristics appropriate for various types of performance spaces.
Describe acoustical analysis and modeling methods.
Explain strategies for improving acoustical quality.
Credits:
In the halcyon years before the harrowing arrival of the current recession, new performing arts centers seemed to be rivaling museums as the architectural building type du jour. Now that spurt of activity may dwindle as cultural and academic institutions scramble to shore up their budgets. But in this moment of enforced reflection, we can at least examine some of the fruits of architecture's golden decade up to 2009 to see how they perform urbanistically, architecturally, and acoustically.

The Dee and Charles Wyly Theatre by REX/OMA, the Margot and Bill Winspear Opera House by Foster and Partners (both part of the AT&T Performing Arts Center in Dallas), and the Copenhagen Concert Hall by Ateliers Jean Nouvel each attempt to advance the state of the art of a distinct building type. The Wyly Theatre's complicated structural solution reflects the desire for purely flexible stage maneuvering. Nearby, the Winspear Opera House inserts in a modern architectural setting a horseshoe plan first developed in Venice when Carlo Fontana remodeled the Teatro SS. Giovanni e Paolo for an opera house in 1654. To present symphonic music to its audience, Danish Radio's Copenhagen Concert Hall looks only to 1963 to adapt a vineyard plan that Hans Scharoun first developed for the Berlin Philharmonie in Berlin.

All three buildings - a theater, an opera house, and a concert hall - demand different acoustical solutions for mostly unamplified sound, within unconventional architectural envelopes. Because of these complexities, each story below includes a supplemental acoustical analysis that together comprise a Continuing Education feature.
To earn one AIA learning unit, including one hour of health, safety, and welfare (HSW) credit, read the following project stories and their tech sidebars, "Performing Arts Centers and Acoustics," and then take the test.

Originally published in Architectural Record
Notice