Three residential buildings with highly innovative facades rise in New York City.
This course is no longer active
From Architectural Record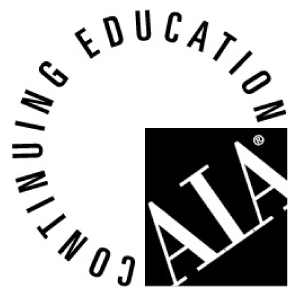 Continuing Education
Learning Objectives - After this course, you should be able to:
Discuss the advantages of a unitized curtain-wall system.
Identify facades built using a stick system.
Identify the uses of steel, aluminum, and other metals in facade construction.
Discuss the facade-procurement process.
Credits:
Apartment buildings line the sidewalks of New York City's streets. High or low, old or new, brick or glass, they define Manhattan neighborhoods. Before the real estate bubble burst and demand for luxury apartments could not be sated, savvy developers enlisted world-renowned architects to make their buildings stand out from the rest. Now, three such buildings featuring highly innovative facades are completing construction, from the Financial District to Greenwich Village to Chelsea.
Forest City Ratner hired none other than Frank Gehry to put his signature on what will be the tallest residential building in Gotham. The unprecedented stainless-steel folds that now drape all but the top few floors of the over-850-foot-tall Beekman Tower have already created a new landmark on Lower Manhattan's skyline beside Cass Gilbert's Woolworth Building and the Brooklyn Bridge. "I designed this building for New York," says Gehry, FAIA. "I'm a deeply rooted contextualist regardless of what anybody says. I stair-stepped the building like a New York skyscraper. It fits in without pandering to, or copying, its neighbors."
To produce the tower's distinctive, wavy skin in a cost-efficient and easily constructible process, Gehry Partners (GP) developed a concept for a flat, unitized curtain wall with a back-ventilated rain-screen cladding attached to its front. The firm solicited technical proposals and cost estimates from three curtain-wall contractors early in design development. Permasteelisa, with whom GP had worked previously on such projects as the Guggenheim Museum Bilbao and the Walt Disney Concert Hall in Los Angeles, was selected to procure and engineer the wall through the construction-documents phase of the project in a highly collaborative effort that also included Gehry Technologies (GT).

The curving steel walls of Gehry Partners' Beekman Tower, now under construction, rise over 70 stories in Lower Manhattan.

Photo: Permasteelisa Group
 
We met Dennis Shelden of Gehry Technologies near the top of Beekman Tower to discuss how the design team produced tower's distinctive, wavy skin with a cost-efficient and easily constructible process.
Originally published in Architectural Record
Notice