Associations: Dynamic Connections for the Profession
This course is no longer active
From Architectural Record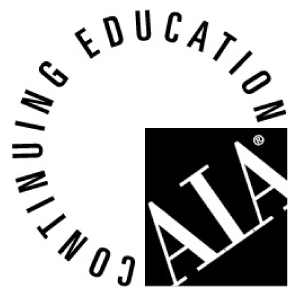 Continuing Education
Learning Objectives - After this course, you should be able to:
Know the difference between trade, professional and manufacturing associations.
Understand the value of associations to the profession.
Understand how to utilize association resources.
Credits:
"A multitude, from whatever cause assembled, seldom remains long silent." Those words, credited to famed Scottish poet Sir Walter Scott, never were so true as when we speak about associations. Licensing, standardized metrics, historic preservation, fair wages, safety principles and an overall respect for the design and construction profession are just a few things we can thank associations for championing.
Advocates of the occupations they serve, associations offer an opportunity for members to exchange ideas − an exchange that ultimately results in higher standards of professionalism that are continually being established, met and advanced. The design and construction industry has more than 100 national associations, not counting regional and local groups. These are the industry's preeminent promoters of research, best practices, product information, and continuing education, and are frequently one of the top resources for career and job opportunities. Often, these associations provide all this for free or for a nominal fee to the public on their Web sites, which have become a primary form of communications among associations.
The terminology used to describe associations often generates much confusion − among association staff, members and the general public. There are three basic types of associations: trade, professional and manufacturing. While they have many of the same goals of building the profession, which is leading to a growing overlap in membership, there are differences. This article will explore overall association characteristics, discuss their value through industry examples, and provide you with a roadmap on how to best use their resources.
According to the Washington, D.C.-based American Society of Association Executives, 95 percent of associations offer education programs for members, making that service the single most common association function. This is followed at 89 percent by convention planning activities. Using Web sites and email to share information with members came in at 81 percent, while public information activities at 79 percent.
Americans active in associations devote more than 173 million volunteer hours each year, with a time value of more than $2 billion.
Associations are valued so highly in the United States, that they are given favored tax status with both state and federal governments. Associations are generally organized and operated as both nonprofit and tax-exempt entities. Nonprofit status refers to incorporation status under state law; tax-exempt status refers to federal income tax exemption under the Internal Revenue Code. This does not mean that associations cannot earn profits or that they do not pay taxes. Although largely tax exempt, associations still pay more than $1.1 billion annually in local, state and federal taxes.
Originally published in Architectural Record.
Notice