Real Steel: Innovative Steel Building Design
Sponsored by American Institute of Steel Construction
Learning Objectives:
Discuss a variety of engineering and design strategies utilized in several building projects featuring steel construction.
Describe innovative steel solutions used in a number of new construction and retrofit projects, leading to enhanced occupant and visitor experience.
Identify specific ways in which creative collaboration in integrating the design and construction teams on steel construction projects can benefit the overall process.
Explain the benefits of using structural steel in modern high-rise buildings across the United States.
Credits:
This course is approved as a core course
This test is no longer available for credit
This course is part of the Steel Academy
Below are a set of links to building type studies from Architectural Record, which are in-depth analyses of particular kinds of buildings, with photos, drawings, specifications, detailed descriptions, and design solutions. Click on each link below, read the article then complete the quiz to earn your credit and certificate of completion.
A wide array of dynamic building designs feature steel—a strong, versatile material—for its contemporary aesthetic and sound structural integrity. This course will examine several innovative projects that feature steel in their design and construction.
Vision of the FUTURE
Various engineering and science disciplines come together under one roof in a modern, steel-framed research facility with a goal of creating materials of the future.
Michelle Black, PE, Chris Adams, PE, Shane McCormick, PE
High Art
A new steel art building brings its own sense of style and flair to the Stanford campus.
Steve Marusich, SE
Playing to THE BASE
A seemingly small structural retrofit at the bottom of a prominent Manhattan high-rise brings big gains to occupants and visitors.
John Hinchcliffe, PE, Joe Mugford, PD, Ramon Gilsanz, SE, PE
BUILDING Up Brooklyn
Downtown Brooklyn gets a big boost from a multi-building development that successfully interweaves various framing systems.
Joseph Savalli, PE, Borys Hayda, PE, Matthieu Peuler, PE
FEEDING Growth
A steel-framed dining facility and surrounding buildings overcome scheduling challenges to open on time on a fast-growing college campus.
Tara Reeb
RISING to the Challenge
As the high-rise market continues to grow, so do the opportunities for structural steel in skylines across the country.
Joe Dardis, PE
A New Angle ON ART
A new art building's angular, exposed framing supports, teaches, inspires, and memorializes on a small Midwestern campus.
Andrew Johnson, PE
Functional FOLDS
A seemingly small structural retrofit at the bottom of a prominent Manhattan high-rise brings big gains to occupants and visitors.
John Hinchcliffe, PE, Joe Mugford, PD, Ramon Gilsanz, SE, PE
Centered on INNOVATION
Facilitated by the successful connection of new and existing steel framing, the Pennovation Center reboots an industrial neighborhood adjacent to the University of Pennsylvania's campus.
Angela Fante, PE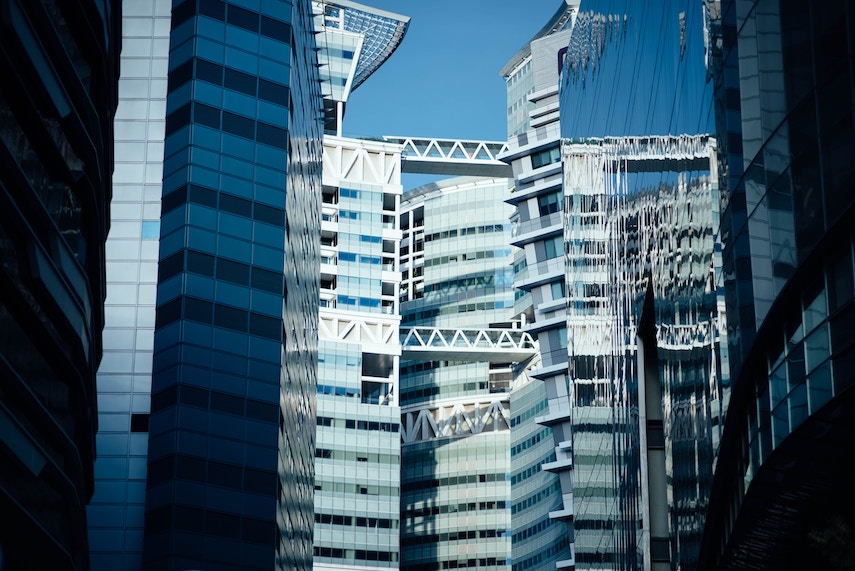 Photo by chuttersnap
| | |
| --- | --- |
| | AISC is the leading advocate and trusted resource for American structural steel. Grounded in unsurpassed science, quality, and craftsmanship, our vibrant industry is ever-advancing and ever-improving. That's why for nearly 100 years, AISC has proudly innovated with breakthrough research and applied technology for fabricators, engineers, architects, and the construction industry. We set the standard so you can focus on delivering visionary projects of the highest quality for your clients. As we move into our next 100 years, we'll continue to advocate for, champion, and strengthen this vital industry. www.aisc.org |
Notice