Fenestration Innovations for Leaner, Greener Times
Buyer's Guide
Advanced Technology Glazing Products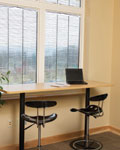 Guardian's new advanced technology glazing products-SunGuard PVGU (a building-integrated photovoltaic product, pictured here) and SunGuard EC (electrochromic)-can increase a building's energy efficiency, generate electricity through the façade and help projects achieve new energy codes. These products provide solutions that can help architects create LEED-certified, net-zero buildings.
Clear Fire-Rated Solution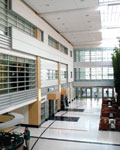 SAFTI
FIRST
offers SuperLite, advanced fire-rated glass with superior clarity and performance for every application. From fire-rated doors and windows to custom-engineered wall assemblies, you can count on them to deliver high-quality products with fast lead times and competitive pricing made here in the USA.
Unitized Curtain Wall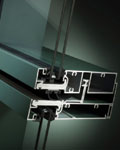 The 8750XD Unitized Curtain Wall is the newest member of EFCO's XTherm® family of products. Thanks to their strut design, with patented Duracast® fiberglass composite, they can offer a best-in-class U-factor. With their optional 875X Wall Vent, EFCO is sure to meet your design needs.